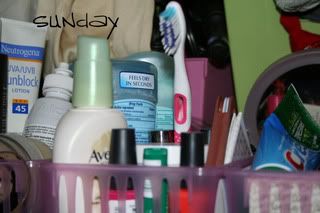 Sunday, May 9, 2010 All the things I use to get ready in the morning.



Monday, May 10, 2010 After the ball game, J relaxed with a bit of play-dough time...and what does he make? A baseball player!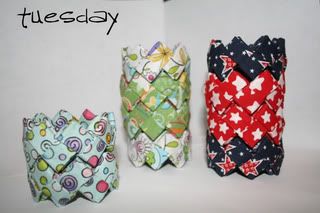 Tuesday, May 11, 2010 Napkin rings are finished. I need to make 2 more for the Independence set. I think I may make one more set before posting these...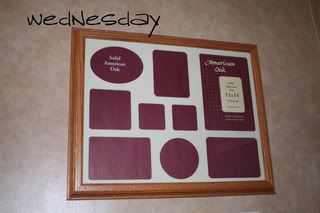 Wednesday, May 12, 2010 My eye keeps landing on this frame next to the door. We've lived in our new trailer for over a year and I still haven't done anything with this picture frame. Sad...sad, I tell ya.



Thursday, May 13, 2010 Week in the Life taught me that I need to take more pictures of me. So here is one of me enjoying a rare treat: Dr. Pepper!



Friday, May 14, 2010 Normally I'd post a pic of J during the game, but the sunset over the ballfield was too gorgeous not to share!



Saturday, May 15, 2010 The season is over. But we still see J's baseball stuff everywhere! Now we wait to see if he made the All-Star team.