What kind of band do you see yourself fronting?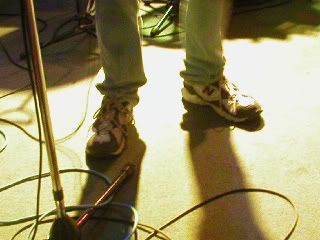 Hmmm...fun question. I could see several possibilites, really. I could see playing my violin in a rock-driven, folksy band. Or going electic with it in a more metal/edge type band. I don't have a voice for fronting a band, but I love harmonizing. So a band that has some depth to their vocals for sure. I'd love to be in a band with some industrial sound and clever bass lines.

I like the sounds of Clear, Natalie Grant, Todd Agnew, Skillet, Flyleaf, Casting Crowns, and about a zillion others. I think I should take some pics of my disc collection!