Sunday, May 16, 2010 Our Texan friends are visiting Orlando for the week so we are spending time with them at Calypso Cay. We really like the pool there!



Monday, May 17, 2010 We spent the day at Downtown Disney. Chad and the boys played "Monkey See, Monkey Do". They're so funny.



Tuesday, May 19, 2010 After breakfast, K challenged Dad to an arm wrestling contest. She almost won :)



Wednesday, May 20, 2010 While our friends were at Disney, Chad and I took J to play a round of disc golf. K doesn't enjoy the game anymore so she stayed at home.



Thursday, May 21, 2010 We played the Braves this game. J got to pitch!



Friday, May 22, 2010 I used my last disc to copy pictures for my friend and needed to go buy some more to backup all of my pictures. I got a little behind this last couple months. But now, I'm happy to say, everything has been backed up, multiple times!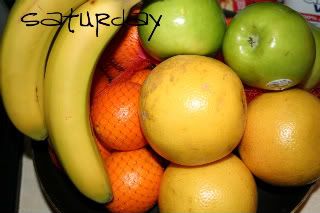 Saturday, May 22, 2010 Finally got around to doing some grocery shopping. Fresh fruits! Yum! If only the blueberries weren't so expensive!