Sunday, May 23, 2010 J decided to eat breakfast outside this morning while waiting for everyone to show up to go to church.



Monday, May 24, 2010 Time to go through the library books again. I also have some knitting projects to get started on soon



Tuesday, May 25, 2010 We're having another go at the Mexican Rice recipe. I tweaked it a bit and it was waaaay better this time around!



Wednesday, May 26, 2010 K decided to do some of her schoolwork while laying on the couch. I usually see J there, but today he sat at the table.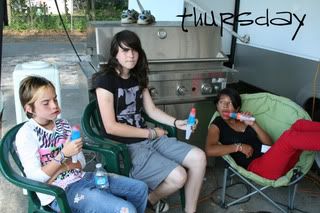 Thursday, May 27, 2010 I spent 3 days making some striped rocket popsicles and the kids finally got to enjoy them today



Friday, May 28, 2010 Daddy's day off. "I heard that." I thought he was asleep, turns out he wasn't quite there yet :)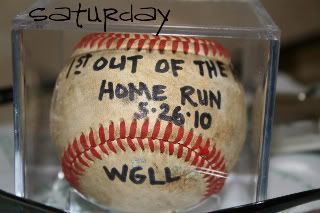 Saturday, May 29, 2010 J hit an out-of-the-park homerun a few days ago and he had me label it and then he put it in one of his baseball boxes. Way to go, Slugger!